Trampolines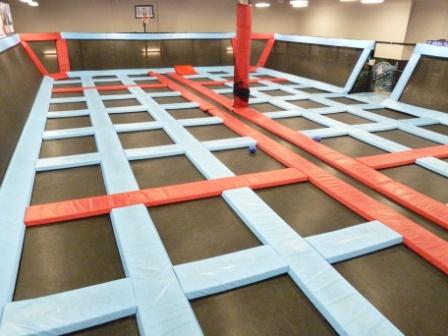 Trampoline
Defy Gravity is Nebraska's first indoor trampoline park. Defy Gravity has a safe all new patent-pending double trampoline system. You're in store for endless hours of extreme fun. Featured activities include: open jump sessions, trampoline dodge ball, trampoline volleyball, team building relay races, trampoline fitness classes and our newest attraction, the Quarterback Challenge.
Our largest trampoline is an impressive 40 ft. by 80 ft. which allows for pure jumping excitement. Our second trampoline—30 ft. by 60 ft.—was created exclusively for dodge ball and volleyball, is perfect for group competition.
Looking for something new and exciting? Bring your friends and family to feel the rush! Rain or shine, it doesn't matter what's going on outside because Defy Gravity's indoor trampoline park in Omaha will be the most fun you'll have all day.