Laser Maze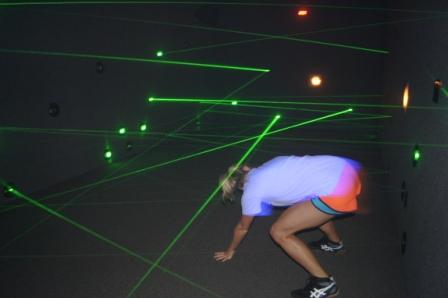 Laser Maze
Ever seen the movies "Entrapment" or "Mission Impossible" and thought you could be the one maneuvering through lasers to steal the money? Now you have that chance! Our intricate laser maze allows you to skillfully maneuver your body through a timed course and reach the bank vault awaiting you with holographic money!
Not in your prime anymore…No problem! The Laser Maze offers four different skill levels ranging from beginner to expert. The layout of the lasers will shift as you increase the level of difficulty. So just when you think you have the maze mastered…the course will stump you again!
Escape another boring night at home on the couch and test your skills.