Ultimate Warrior Course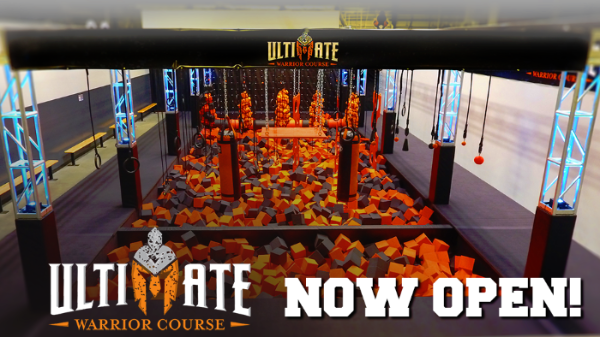 Warrior Course
It's here! Our Ultimate Warrior Course will sweep you off your feet, literally! If you are up for a real challenge our Ultimate warrior course is just the thing! With our one of a kind all motions basis attraction & jousting pit, the Warrior Course is set to blow you and your friends away!
Details
All participants require the following
Please arrive 20 min prior to the time desired to participate
All participants must have required Defy Gravity safety socks- $1.75
All participants must have a jump wristband- $1.25
All participants must have a waiver
Must be at least 48" or taller
Includes Jousting Pit
Jump time NOT included
All participants, regardless of age, must sign a liability waiver. If a participant is 18 or younger, the parent or legal guardian of the minor must fill out the waiver on their behalf (no exceptions).
Pricing
$6.99 - 30 Minutes
$9.99 - 60 Minutes
$2.99 - 30 Additional Minutes
$1.75 - Required Defy Socks
$1.25 - Required Wristband