Toddler Time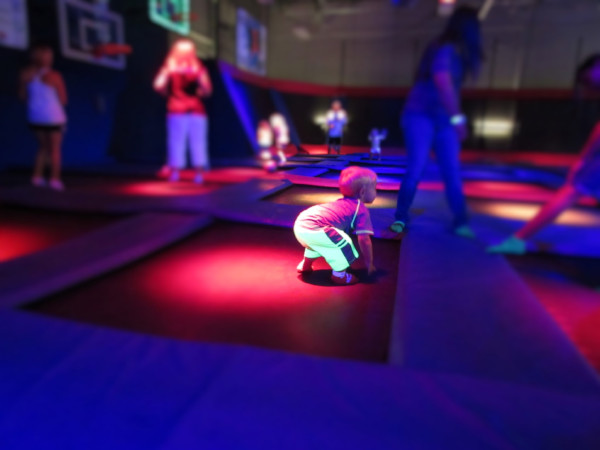 Toddler Jump
If they can walk, they can jump! Defy Gravity wants to welcome parents and their toddlers for a special jump time. Bring your toddler in during our specially designed time to avoid peak business hours and spend some quality time with them. Get your kids excited about being active! Jumping will help them work on their flexibility, strength, balance, and even posture! Take advantage of this unique opportunity. Your toddler will never forget!
Details
$5.00 for toddler + 1 FREE Parent
Valid only Fridays 10 AM to 2 PM
Toddler must be 5 & younger
Only 1 FREE parent per toddler
Additional jumpers above 5 yrs will be regular rate ($11.00)
Do not hold child on court
All jumpers of all ages and sizes are on same court
Walk in availability only
Jump socks & wristband not included
      *Jump socks & wristband required
*Please note that anyone from the public may jump at this time. Toddler time is meant to offer a special pricing for you and your little one.