Dodgeball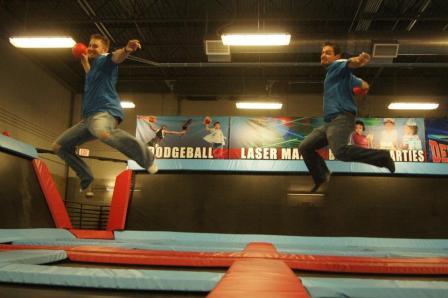 A wise man once said, "If you can dodge a wrench, you can dodge a ball." While you won't be dodging any wrenches at Defy Gravity in Omaha, you'll surely be playing the most intense dodge ball game of your life on our massive trampolines.
Dodgeball is not guaranteed when you reserve your time. The best way to guarantee a game of dodgeball is to rent our dodgeball court. To privatize your court just call 402.934.3394 x1.
Come out with friends and family to play dodge ball, or if you're looking for something a bit more structured you can sign up for our dodge ball leagues and play tournament style. Just give us a call at 402-934-3394 if you have any questions.