QB Challenge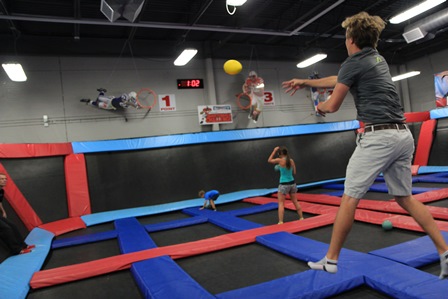 Ever wonder what it would be like to play football with the big dogs? How about NFL stars: Ndamukong Suh, Rex Burkhead or Reggie Wayne?
Now's your chance! Defy Gravity is now featuring Quarterback Challenge!! Come test your skills on our open jump trampoline and spiral the football through life size cutouts of your favorite NFL players to earn points. Each player has different size rings worth different points. Suh has the highest points value at 7 points with Burkhead at 3 points and Wayne at 1 point.
So if you are looking for a new challenge or are wanting to test your future skills as a pro quarterback, grab your jersey, stretch out your shoulders and stop in to Defy Gravity today!